The Parelli program of natural horse training separates horse problems into two general categories: on the ground or in the saddle. Although the natural horsemanship approach to both is fundamentally the same – based on understanding the problem from the horse's point of view and then solving it using the principles of love, language and leadership – there are some differences in actual tactics.
One of the basic tenets of the Parelli approach is that relationship between a horse and his human should be established and solidified on the ground before you ever even think about getting on the horse's back. This is, of course, contrary to many horse training approaches, but we feel it's important. So we encourage you to spend a lot of time with your horse on the ground using the Parelli Seven Games for developing trust, partnership and communication.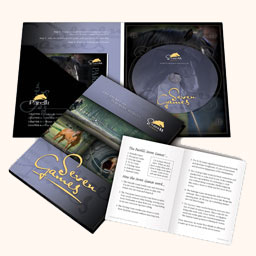 You'll notice we often refer to the Seven Games DVD in the horse problems on the ground section. This isn't because we're trying to sell as many DVDs as possible. It's because the foundation of a good communication with your horse begins with developing a trusting and caring relationship with him. Learning how to play with your horse – rather than always wanting something from him – is the best way we know of to do that. From that foundation, solving all other horse training challenges on the ground or in the saddle will flow smoothly.
This is no different from a human-to-human relationship. If a foundation of trust and friendship and communication is there, there's pretty much no problem you can't solve. So, make friends with your horse. Solve your horse problems on the ground and his behavior in the saddle will be much easier to shift. That's the natural horsemanship approach!
Click to the left to read about any horse problems on the ground.
If you'd be interested in joining an international horse club committed to the natural horsemanship approach to developing your relationship with your horse and solving all kinds of horse problems in a natural, kind and effective manner, we invite you to join the Parelli Membership.
Visit Parelli Connect for more educational articles and videos that will inspire, empower and educate horse owners of all levels.


Suggested Parelli Items
| | | |
| --- | --- | --- |
| The Success Series – Horsenality | Parelli Seven Games | Custom Get Started Equipment Kit |
| | | |

---